The "Stone Age Workshop" by Marek Thomanek offers great activities for children, young people or adult groups. In addition to the basic module "Everyday life in the Stone Age", painting on leather can be practiced in addition to making a leather pouch or a Stone Age knife. Guaranteed fun for young and old!

Stone Age Workshop Basic Program (duration 2.5 hours)
The event begins with a guided tour of the collection. The origin of man and life in the Stone Age are the main focus. Afterwards, Stone Age tools and materials are shown. Everything may be taken in the hand and looked at from the proximity. This is followed by the practical part, in which the working methods and techniques of our ancestors are learned. The standard activity here includes the making of a Stone Age knife.


Stone Age Workshop Intensive (duration 3.5 hours)
In order to further deepen the knowledge gained in the basic program, it is recommended to intensify the practical part. Recommended here is the twisting of a cord and a fire making demonstration.

Stone Age workshop on request (minimum duration 2.5 hours)
We are also happy to cater to your personal wishes. You would like to emphasize a special topic in the event, you would like a different practical part or you are interested in an even bigger project? There are numerous other design possibilities in the Stone Age Workshop.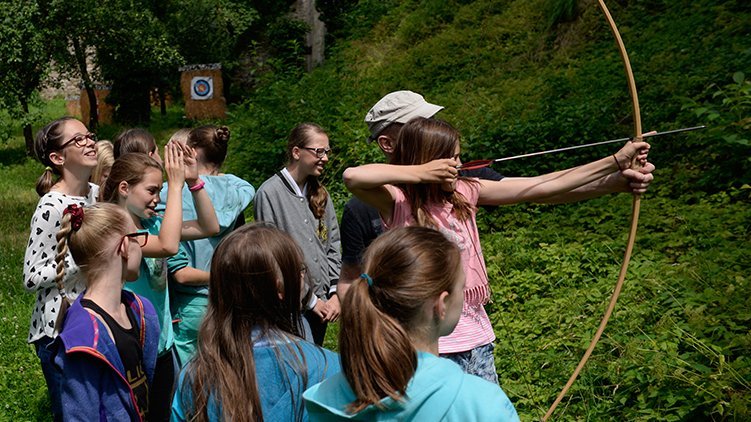 ---
Age group: children (5+) and adolescents (12+)
Duration: about 90 minutes
Wed to Sun, 10am till 5pm
Thu, 10am till 7pm
2,5 hours 115 Euro, admission included
3,5 hours 151 Euro, admission included
MUSEUMS.GUT.SCHEIN (voucher): The KSK Tübingen supports the visit with up to 75 euros and supports the public and private transport to the museum with up to 50 euros. More information can be found here.
Bookings: 0176 2403 4893
E-Mail: thomanek@steinzeitwerkstatt.com
---
Ancient Cultures | Collections in Hohentübingen Castle
Burgsteige 11
72070 Tübingen
---